Get OVISS Security Cameras For Your Grocery Store
Record, Playback and Monitor every transaction at your cashier stands. Zoom in to identify the dollar bills, and reduce customer complaints, along with employee theft.
Your
Grocery Store

Security Cameras Should Be Solving Problems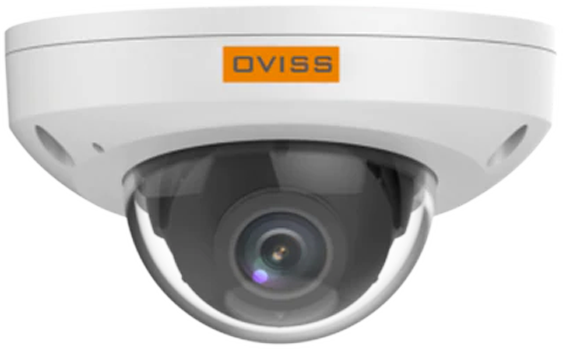 Clearly Record & Playback with ease
Provide HD image to help you recognize people
Identify dollar bills at your cashier stands
Monitor your parking lots & grocery aisles
Capture identifiable face shots at entrance and exit
If the answer to those is no. It's time to upgrade your grocery store's security cameras
After All, What Good Are Security Cameras If They Are Not Capturing Meaningful Video.
OVISS CCTV Security Cameras Help
Enhance

Your Grocery store's Security
Identify Dollar Bills At Cashier Stands
With OVISS CCTV your grocery store's security cameras can clearly identify how much money is being accepted and returned by your cashier. Quickly solve customer complaints for not returning correct change back and monitor employee activity, their hands and interactions with the cashier till at all times.
This helps you solve customer complaints when they say "I paid you $100, but you only returned change for $20". Now you can quickly identify the dollar bill they gave you by reviewing the recording. It also helps you reduce employee theft by monitoring the cashier till closely and being able to see the money at all times when the cashier is interacting with the till.
Here's a
real example

of a Grocery Store cameras in action Click on Camera Icons To See Video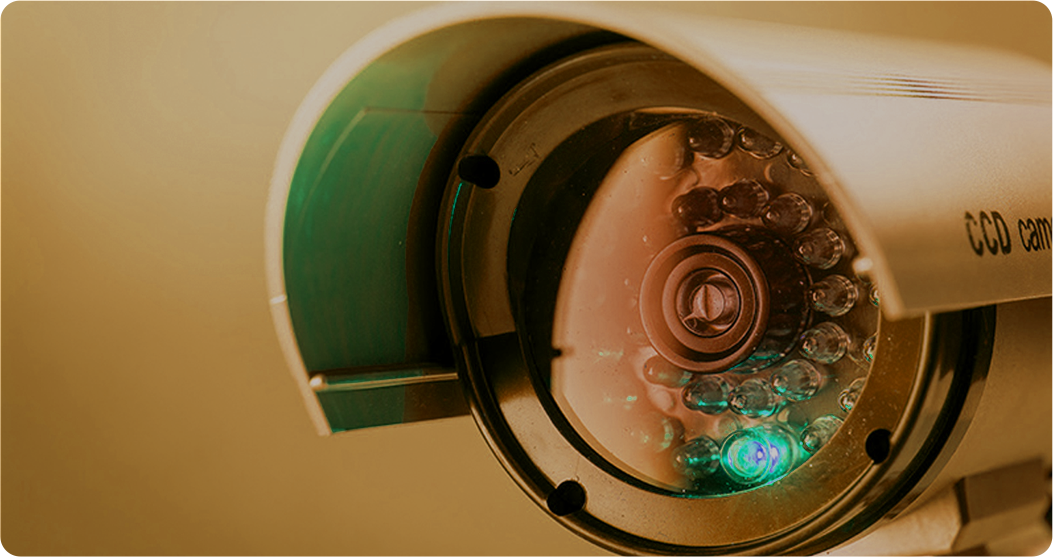 Like What You See So Far?
We are just getting started, there are a lot
more features
Amazing HD Image Quality
Video quality is really important in the best commercial surveillance systems. We optimize our camera systems to the area they are covering to provide you with the best video quality. We understand business owners don't care much for the specs they want the security cameras to just work. Who cares for a 4k or 1080p if they are not useful. 
Watch From Anywhere
Using our mobile app you can remotely view your business security cameras from home or anywhere in the world. We designed our mobile app so that it's intuitive and easy to use. You can even playback and save an incident video clip directly from the Oviss Mobile App.
Multiple Hard Drives
We really take security seriously. Which is why we equip all of our NVR Systems with a minimum of 2 Hard drives. In case one of the hard drives fails, the second hard drive kicks in and starts to record. But if you only had one hard drive (which most of the systems only come with 1 hard drive) your surveillance system would stop recording. You wouldn't even know until you checked for recording and that can be days, weeks or months.
Oviss Cloud Alert Platform
Talking about Hard drive failure, soon as that hard drive has an issue our Oviss Cloud Alert Platform will immediately notify our tech support team of the issue. Not just hard drives, if you system stops to work, or if it powers off, your internet stops to work, your cameras stop working. We will know about the issues in a matter of minutes. How's that for making sure your business surveillance system is always working!

UnInterrupted Recording
Did you know your ip security cameras can stop recording soon as your internet stops working? That is not the case with Oviss Commercial Grade NVR Systems. Our NVRs are equipped to continue working and keep streaming video from ip cameras even if the internet connection is interrupted.
Easy to Use Software (Live View and Playback)
There is nothing like being able to use your business surveillance system that is intuitive and easy to use. Live view or Playback in a matter of clicks you can find exactly what you are looking for. Need more help or forgot how to use a feature, just give us a call. We are here to help. Our tech support is easy to reach and always helpful. 

Upto 6 Months Recording (Minimum 30 day Guarantee)
We are not kidding, Our NVRs are capable of storing up to 6 months of recording or even more, if you need to. As always we provide a minimum guarantee of 30 days no matter what. Our systems record on Continuous 24/7 and Motion Recording at the same time. So you never have to worry about missing an event because a camera did not pick up a motion. Unlike other systems that only record on motion or continuous recording. With our business security camera system finding an event is quick and easy. Plus our tech support is always here to help.
Add or Remove Access for Employees
Easily add or remove access for managers, supervisors, employees or anyone else that you want to authorize to have access to your business surveillance system. Terminated an employee? Just let our support team know and we will quickly block all of their access. We know it's scary when unauthorized people have access to your business surveillance system. Unlike with other systems we make authorized access to your business security cameras a breeze.
Everything!

Your Grocery store Security Cameras Need & In One.
Surveillance System
Trusted

by Thousands of Business Owners Since 2004
Let's Start you on a worry free path! Here's our plan to Success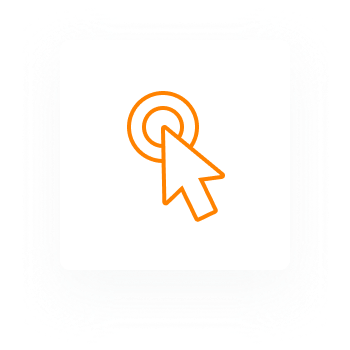 Customize Your Surveillance System
Build Your System or Select from Pre-Customized Packages. Or Simply give us a call and we will help you fully customize your system for you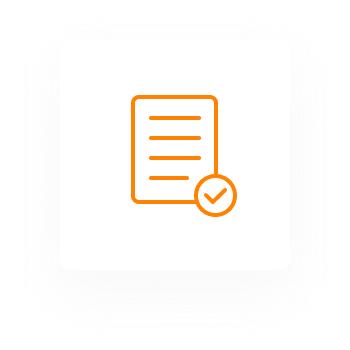 Receive your equipment fully programmed, and tested before it is shipped to you. Simply Hire an Oviss Certified Contractor or a Local Electrician to complete your wiring and installation. We'll be here to ensure smooth completion

Success! Your Grocery store is Now Secure
We will set-up your mobile app, provide you training, and ensure all cameras are positioned correctly. So you can be confident in protecting your grocery store the right way!
You are going to love your new OVISS Surveillance System for your Grocery Store
You Get A
Professional

Security Camera System Designed Just For Your Grocery Store
You Get A
Professional

Security Camera System Designed Just For Your Grocery Store
Security Camera Resolutions :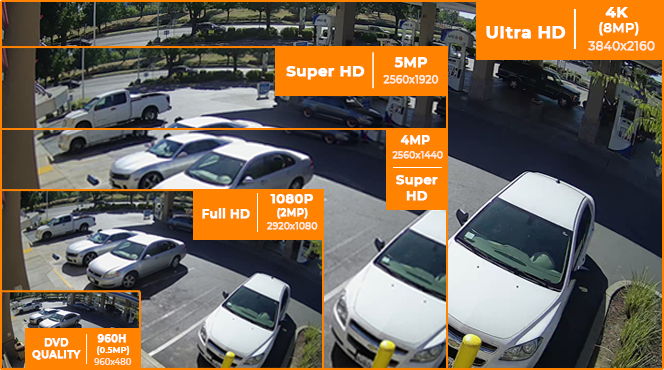 Buy with Confidence

We are here to help! Backed by our 90 Day 100% Money Back Guarantee !
Buy with Confidence

We are here to help! Backed by our 90 Day 100% Money Back Guarantee !

Oviss is amazing.
They offer top of the line security systems with world class service. I am an Oviss client currently with 2 properties and I will not hesitate to use their services for future properties I manage. I highly recommend Oviss
KEVIN G
Director, Applewood Investment
My experience with Oviss the entire time we have used them for business has been great. The service technician was very professional and gave me a detailed explanation every step of the way during installation. He also went over how to work/use the camera system as well. Great experience!
ZABI MALYA
Operations, SAS Automotive Systems
We have been using OVISS for past 6 years we currently have 4 locations and we are happy and satisfied with their services
MANOHAR J
Owner, Kebab Place
Purchased our unit about 6 months ago, it has been great, More importantly, the service they provide is first class, they solve my problems every time in a timely manner, even upgraded my hard drive at no cost, they are an outstanding company.
KEN T
Owner, Emery Bay Petroleum (76 Gas)
I wish I can give them more STARS! Every time we used them we always got world class service. Must recommend OVISS to all.
GURSEWAK G.
CEO, Curry Pizza House
My cameras work great. It's a bit pricey bet well worth it. I wouldn't even recommend trying to save a few hundred dollars by hiring another company. These guys are professional and they know what they are doing
RAJINDER S
Owner, Marine Trucking
90 DAY 100% Money Back Guarantee:

ORDER WITH CONFIDENCE
Remember, we offer a 90-Day Money-Back Guarantee. If you are not happy with your surveillance system. Simply box it all back up in its original boxes and packaging and ship it back to us. We know this will not be needed, but we offer it anyway, so you have peace of mind.
The Best Security Camera System for Your Grocery store, Designed Just for You
At ovisscctv.com we know that you want to be confident in protecting your gas station. In order to do that, you need a commercial grade surveillance system. The problem is you don't know which cameras to select (you are not a security technician). Which makes you feel confused, and frustrated. We believe your security camera system shouldn't be a one-size fits all package. After working with thousands of gas stations we understand it can be stressful selecting the right security cameras. So we custom design your gas station's surveillance system. Which is why thousands of gas station owners have trusted Oviss Since 2004.
Simple As 1-2-3:
1. Customize Your Surveillance System
2. Schedule an Installation
3. Success! Your Grocery Store is Now Secure
So, click to build your system now or select from a pre- customized system. And in the meantime, download our guide to selecting security cameras for your business. So you can stop feeling confused and instead be confident knowing your grocery store is protected and secure.
How long is the Contract?
Month to Month. This is the best part, Oviss believes in being able to keep its clients, so we don't try to hide behind a 5 year term agreement. We put you on a simple month to month agreement, so that you have the freedom of cancelling anytime without any cancellation charges. Just give us a 30 day notice in writing. Email your account manager or give us a call to find out who to send a cancellation notice to. See we keep things simple and easy! All we care about is making our clients happy using our services.
What does the monthly service fee cover? What am I really getting for the subscription?
Monthly subscription fee provides coverage for the following:
Lifetime Warranty on All OVISS Equipment (weather its purchased by you or under subscription)
Lifetime Tech Support – Anytime you have an issue we are a simple call away
Lifetime On-Site Visits to service any OVISS Equipment without a service (does not cover any physical damage, theft, equipment that has been altered from its original condition, serviced by third party or was removed due to remodel/construction.)
OVISS Equipment (Hardware as a Service) – You will receive an OVISS DVR/NVR w/ included hard drives, POE Switches/Power Box, and OVISS Apps
You will also receive OVISS Security Cameras as part of the Subscription package. 
Any equipment that you purchased and paid an upfront cost for, is owned by you. However Warranty, Tech Support, and On-Site Visits for repairs are fully covered under the subscription plan
Do I own the equipment? What about at the end of the Contract?
No, any equipment provided under the subscription (hardware as a service), that is not charged an upfront cost for, is property of OVISS and will remain the property of OVISS unless it's purchased and paid for.
However, any equipment that you paid for on the invoice and purchased is yours to keep. Even at the end of the agreement or term, any equipment that is the property of OVISS is not owned by you.
What if I changed my mind and want to now purchase the equipment?
No problem, under the subscription plan we allow you to take up to 12 months of payments and apply them for full credit towards the purchase price. You can change your mind anytime you like, however we can only provide you with full credit for up to 12 months. Any payments made older than 12 months will receive 50% credit towards the purchase price. So you have a full 12 months to decide, or even longer should you wish to change your mind.
What does lifetime warranty mean?
Lifetime warranty here at OVISS is defined as providing full coverage with minimal exceptions on the hardware provided by OVISS for up to 15 years from the date of purchase. After the 15 years, if the model has been discontinued or END OF LIFE has been announced we will gladly upgrade the device to the newer model with only a 25% of the cost for purchased products. However, for products under the OVISS subscription plan, we will continue to upgrade equipment as long as you are subscribed to OVISS service without any additional fees or charges
What does tech support cover?
Oviss Tech support provide a wide range of services, including but not limited to:
Issues related to services not functioning (Mobile app is not working)
Issues related to hardware not working (camera is not working, DVR/NVR stopped working)
Need a recording for an incident to be backed up
Had a change in my internet service provider or modem was changed, Now I can't see my cameras
General questions of how do I do something
Need additional Training on how to use the system
Need to add or delete credentials (username and password) for an employee
Need to add authorized users to my account
I miss you guys, and just feel like talking, we are here for that as well…
Anything else, you think we can help with simply give us a call, we are here for
Can I cancel anytime? If not When can I cancel?
Yes, your month to month agreement can be cancelled anytime with a 30 day written notice to OVISS emailed to your account manager, or give a call for further questions. At the time of cancellation, we will request that all equipment belonging to OVISS be returned back to OVISS in working condition. A final bill will be sent for any equipment that is not returned in a timely manner or is missing/damaged. But of course, we don't want to see you go so please do give us a call and tell us the reason for your cancellation. If there is something we can work out for you, we would appreciate the opportunity to do so. After all we love keeping our clients happy.
Are there any cancellation charges?
Absolutely NOT, we don't believe in penalizing you, so there are no cancellation charges. We just ask that you return our equipment back to us in a working condition (wear and tear is expected). Should you wish to have an OVISS tech remove the equipment on your behalf we can certainly arrange that for you, an equipment removal fee will apply.
Do I get to keep the equipment after cancelling?
At the time of cancellation, you are free to inquire about purchasing the equipment, its cost to purchase, and cancel the service. We'd be happy to quote you on the purchase price and taking into account the payments you have already made. Otherwise, all equipment that is property of Oviss under the Oviss Subscription must be returned back to Oviss within 15 days from cancellation effective date (cancellation effective date is at the end of your 30 day notice date).
Are there any charges for OVISS to remove the equipment on my behalf and return?
Should you wish to have an OVISS tech remove the equipment on your behalf we'd be happy to assist you. However yes, there will be an equipment removal fee applied at current hourly service rate. Please give us a call to arrange this and ensure safe return of OVISS equipment.
Most business owners don't know if their security cameras are working or recording. At Ovisscctv.com we provide a fully managed commercial security camera systems with 99% Uptime. To keep you 100% worry Free. Knowing your surveillance system is 100% problem free. Watch the 1 minute video to learn how we do it.