Affordable Cloud Storage For Your Security Cameras
Up to 1 Year of cloud recording, starting at just $4.99/month
Don't just rely on your on-site storage
You will lose all of your recording if:
Hard Drives Fail
DVR is Damaged
Recording is Deleted
DVR is Stolen
The surveillance system is worthless if there is no recording. You need OVISS CLOUD BACKUP!
Be worry free with real-time, cloud-based recording storage Runs on the best cloud platform Amazon AWS
Continue to record on your DVR or NVR without interruptions
Cloud storage for all cameras or just a few. Choice is yours
Need longer storage on some cameras then others? No Problem
Need longer storage on some cameras then others? No Problem
Access recordings anytime from OVISS CLOUD BACKUP Mobile app
Easily save and share video clips with one touch of a button
Your business has an insurance policy!
Your security recordings should to!!!
Most business owners don't know if their security cameras are working or recording. At Ovisscctv.com we provide a fully managed commercial security camera systems with 99% Uptime. To keep you 100% worry Free. Knowing your surveillance system is 100% problem free. Watch the 1 minute video to learn how we do it.
customize a plan for your needs, upgrade, downgrade or cancel anytime. There are no-contracts. it's just month to month. Buy with confidence
Well program a small cloud gateway device and ship it to your business, all of you have to do is plug in power and connect to an internet cable.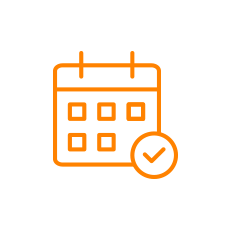 Now you can access all of your recordings of the selected cameras from the OVISS Cloud Backup mobile app. Its simple to use, and easy to share a clip. You can choose to keep recordings from 7 days or up to 1 year.
It's like have an insurance policy for your security camera recordings So what are you waiting for?
PRE-ORDER Your OVISS CLOUD BACKUP NOW!
Get 2 months free and 50% off till January 2021
Select Number of Days for Cloud Backup
Pro Tip: Not all of your security cameras may require cloud backup storage of recordings. Start with your most main security cameras, you can always add on more at anytime.
90 DAY 100% Money Back Guarantee:
ORDER WITH CONFIDENCE
Remember, we offer a 90-Day Money-Back Guarantee. If you are not happy with your surveillance system. Simply box it all back up in its original boxes and packaging and ship it back to us. We know this will not be needed, but we offer it anyway, so you have peace of mind.
Trusted by Thousands of Business Owners Since 2004

Oviss is amazing.
They offer top of the line security systems with world class service. I am an Oviss client currently with 2 properties and I will not hesitate to use their services for future properties I manage. I highly recommend Oviss
KEVIN G
Director, Applewood Investment
My experience with Oviss the entire time we have used them for business has been great. The service technician was very professional and gave me a detailed explanation every step of the way during installation. He also went over how to work/use the camera system as well. Great experience!
ZABI MALYA
Operations, SAS Automotive Systems
We have been using OVISS for past 6 years we currently have 4 locations and we are happy and satisfied with their services
MANOHAR J
Owner, Kebab Place
Purchased our unit about 6 months ago, it has been great, More importantly, the service they provide is first class, they solve my problems every time in a timely manner, even upgraded my hard drive at no cost, they are an outstanding company.
KEN T
Owner, Emery Bay Petroleum (76 Gas)
I wish I can give them more STARS! Every time we used them we always got world class service. Must recommend OVISS to all.
GURSEWAK G.
CEO, Curry Pizza House
My cameras work great. It's a bit pricey bet well worth it. I wouldn't even recommend trying to save a few hundred dollars by hiring another company. These guys are professional and they know what they are doing
RAJINDER S
Owner, Marine Trucking
Your Security System Needs a Backup, Meet Oviss Cloud Backup. The Off-Site Affordable Cloud Storage for Security Cameras.
Security cameras play an important role on a daily basis to protect a business from liabilities, theft, crime and dishonest employees. Making sure your security cameras are always recording is a priority that can't be ignored. Unfortunately many things can still go wrong from failure hard drives to someone purposely or accidentally disabling recording or entirely deleting the hard drive of all evidence.
There are many stories when in a robbery the security camera system was damaged or stolen, and viewing the recording was no longer possible. In these scenarios even the most robust surveillance system fail to be of any use. That's why we developed OVISS CLOUD BACKUP the off-site affordable cloud storage system which allows you to access all of your cloud recordings through a mobile app.
app. Now you can be worry free knowing your security cameras have a backup that is safe, secure, protected and it's on the cloud. So if a dvr is damaged, stolen, or if recording is deleted, hard drives failed, your recording will be protected and available to view. Simply access it using the OVISS CLOUD BACKUP mobile app and download any clip with touch of a button. Share a video with anyone in 2 simple steps. It's that easy